Discover more from He Read She Read
Recommendations from the couple that reads together
Cozy Mysteries
and the best audiobook narration ever
Today, we're discussing A Quiet Life in the Country, a Lady Hardcastle Mystery by T.E. Kinsey. We're also talking about the benefits of audiobooks, our favorite ways to buddy read, and cozy mystery recommendations for fall and winter audiobook listening. 
To find a list of every title we mention in today's episode, go to hereadsheread.org/podcast for show notes. 
Follow us on Instagram: instagram.com/hereadsheread/
Get two audiobooks for the price of one w/code HRSR: https://libro.fm/redeem/hrsr
Or give the gift of audiobooks: https://libro.fm/gift?cmp=hrsr
Enjoy this pumpkin sourdough recipe Chelsey mentioned on the episode.
Coming up:
In our next episode, we'll be reflecting on two years of buddy reads. It was such a fun episode to record, and it's full of great book recs! Don't miss it. Make sure you're subscribed to He Read She Read in your podcast app of choice.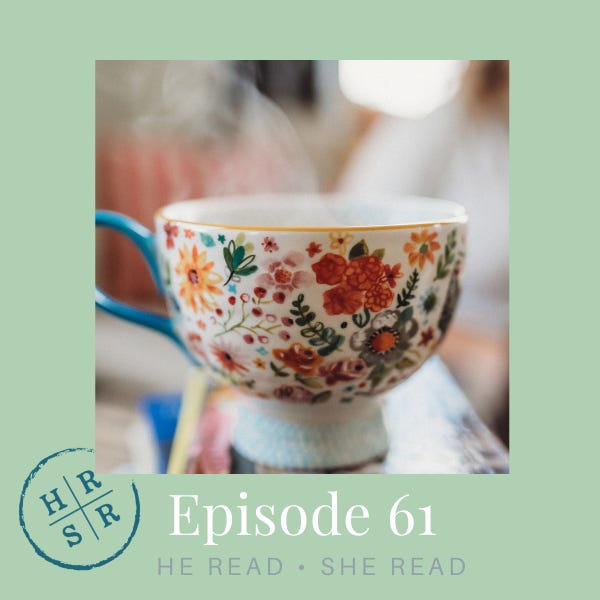 Happy reading!
C&C