Discover more from He Read She Read
Recommendations from the couple that reads together
Doomscrolling counts as reading
right?
Hey friends,
There's not much to update here. Chelsey is still baking sourdough bread, Curtis is still overseas, and we're reading when we can. Chelsey has been picking up mystery novels while Curtis reads through his stack of deployment reads before packing them up to send them home (less to carry when he finally does pack up and come back).
We've both been doing a little too much "doomscrolling" (Curtis just learned that word), and we'll be planning some episodes with that in mind. Surely we're not the only ones to get stuck in the news cycle instead of our current read?
Feel free to send your episode requests to our email hereadshereadpodcast@gmail.com, or reply directly to this newsletter. It'll direct the message to us.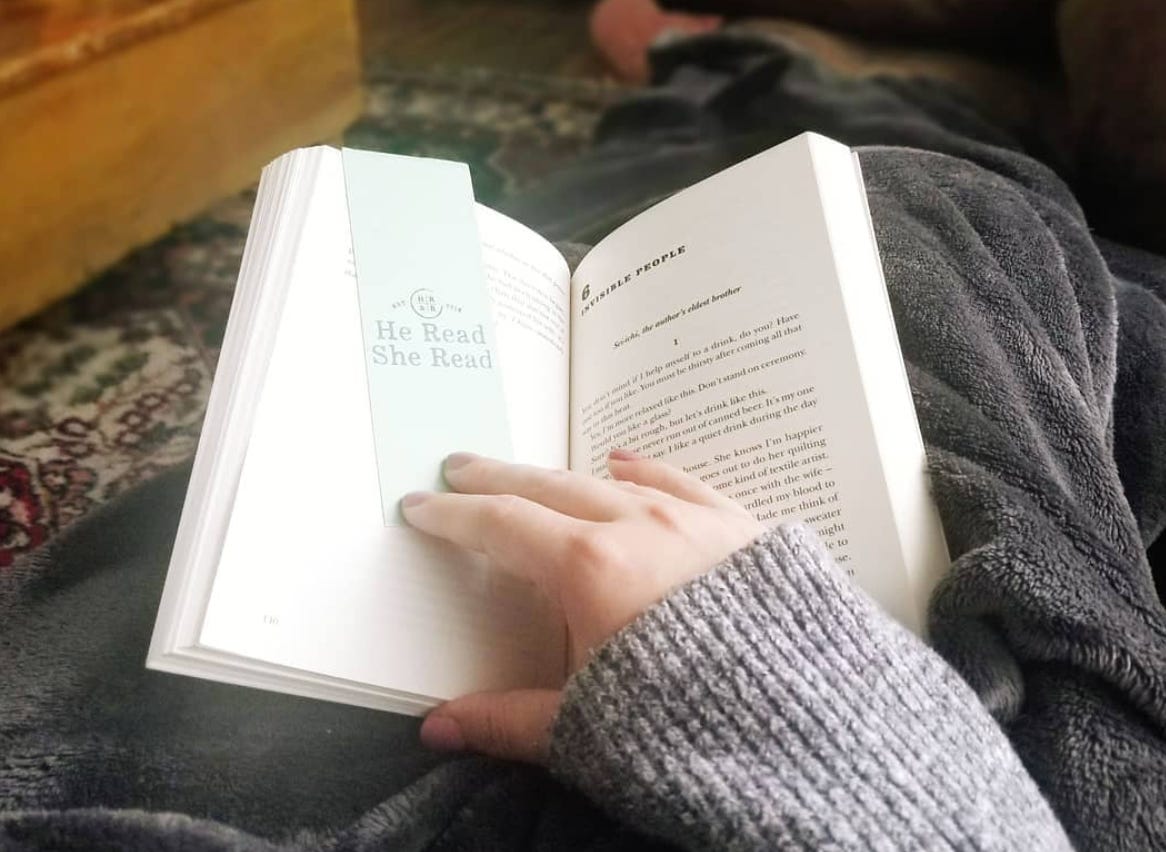 TV/Movies
Chelsey: Schitt's Creek S6
Curtis: Football! (Go Pack Go)
Links
The Pandemic's Pressure on Military Spouses
Books to reads if you love Schitt's Creek
Happy reading, and have a great week!
C&C