Discover more from He Read She Read
Recommendations from the couple that reads together
We're back!
sort of...we're getting there.
Hey friends,
It's only been a couple of months since we released a podcast episode, but it feels like WAY longer. So much has happened in the world, in our readings lives, and in our families. We're doing well. Curtis is still deployed, Chelsey is still working and taking care of Penny. We'll fill you in on what else we've been up to in our next episode, releasing Tuesday June 30th.
For now, we wanted to touch base because we miss you and because we've been pondering ways to connect with our audience every other week, in lieu of weekly episodes. This newsletter format is close to what we used to share every month on Patreon: some current reads, mini book reviews, podcasts and other media we're loving, a recipe from Chelsey, and some links to browse. We hope you'll join us in the He Read She Read feed soon, and we hope you find a great book, meal, or movie here in the meantime.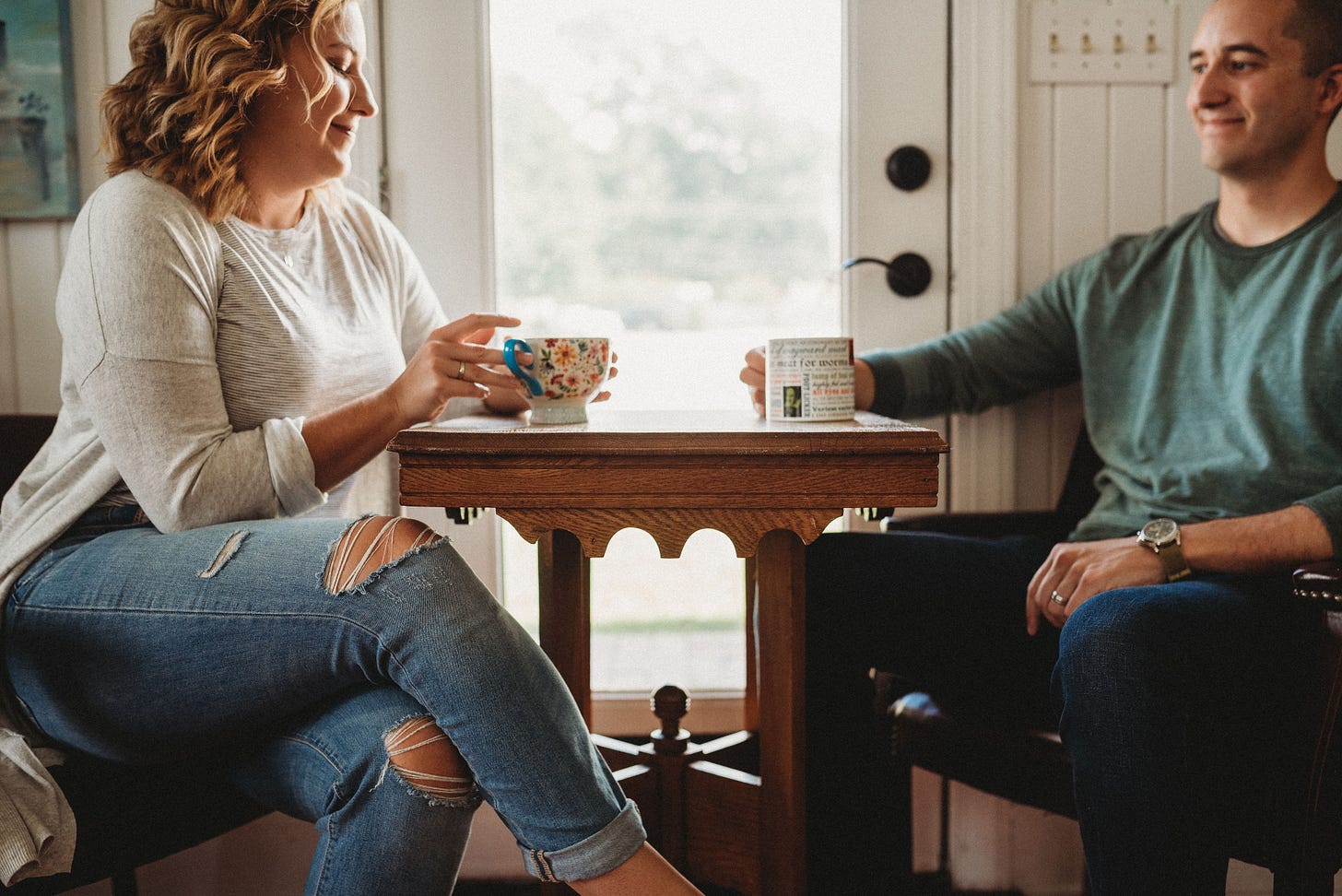 Some of these links are Bookshop affiliate links. We earn a small commission when you make a purchase using these links (plus, you support independent bookstores).
Books
Chelsey: The Vanishing Half by Brit Bennet
This one will be hard to top this summer, and maybe even the rest of the year. Bennett weaves a beautiful, sweeping story that addresses themes of race, colorism, gender, love, family, and identity across generations. Her prose is stunning, her characters compelling. The Vanishing Half is a book I simultaneously wanted to savor and speed through to see how it turned out for everyone. I'll be thinking of the characters for a long time.
Curtis: Dereliction of Duty by H.R. McMaster 
McMaster does not pull punches in this sharp rebuke of American military and foreign policy decisions during the Vietnam War. Written while he was on active duty as part of his doctoral thesis, he focused on the civilian/military relationship between Defense Secretary McNamara and the Joint Chiefs of Staff. McMaster is a detailed and strategic thinker able to diagnose the root cause for failures in Vietnam and how leaders can avoid them in the future. 
TV/Movies
Podcasts
Pantsuit Politics "Imagining a World Without Police with Lisa Sharon Harper"
Embedded "Covering Covid" series
Recipes
Chelsey has been making a lot of sourdough bread.
And sourdough chocolate chip cookies.
Links
Reading anti-racist literature is a start, but it isn't enough.
We still need to demand justice for Breonna Taylor.
Coming up
Check your podcast app on June 30th! We'll be sharing where we've been, what we've been reading, and where the podcast is headed. Our buddy read for July/August is The City We Became by N.K. Jemisin. If you'd like to get in touch with us, feel free to reach out via Instagram or email us at hereadshereadpodcast@gmail.com.
Happy reading, and have a great week!
C&C